Fran Chen
Fran is a fully qualified accountant with a master degree in Accounting (first class honours). Her excellent work ethics and accounting knowledge would ensure that all accounts are processed in a timely and professional manner. She can also provide valuable analysis on finance management to achieve the best financial controlling for Artiture. For any accounts enquires, Fran is your first point of contract via phone or email.

09-4422424, Press 2


022 6955 355

accounts@artiture.co.nz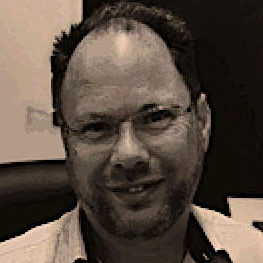 Lance van Beurden
Project Management & Design
Lance brings more than 20 years of joinery industry experience to Artiture. A fully trade-qualified furniture maker, he has deep knowledge of multiple CAD packages and CNC machines. He is also skilled at rationalising material use to deliver highly efficient solutions. With a focus on the end user, Lance thrives on collaborative problem-solving and teamwork, resulting in outstanding products and solutions for customers.

09-4422424, Press 5


027 413 1061

lance@artiture.co.nz
Paul Lu
Paul is the managing director of Artiture. With years of experiences on general business management and customer service, he is dedicated to provide excellent service to Artiture's clients through a highly professional team. His ultimate goal is to make Artiture the number 1. bespoke commercial joinery manufacturer in New Zealand, starting from delivering each project in premium quality as well as cost-effectively. He is happy to discuss any prospective opportunities with any clients and listen to their clients' feedback.

09-4422424, Press 6


021 0474 988

office@artiture.co.nz
In the workshop
At Artiture we are eight tradespeople, many of whom have been with us since the beginning. To compete at the highest level, we recruit, train, develop, and retain the best available talent in the industry.

We consider every employee to be an extended member of the family business. As a result each person in our team cares passionately about their job. Our people are dedicating to achieving the highest levels of product quality and customer satisfaction.
Artiture. Awards
Artiture has been awarded some of the highest accolades in Business over the company's history. MD Michael Law hails the awards as "representing the individual commitment and efforts of each and every employee."
Artiture. Corporate Social Responsibility
Corporate Social Responsibility is core to our value system here at Artiture Joinery Group. We are a major local employer, who are proud to have contributed to local industry.
Apprenticeships
We have developed a structured apprenticeship programme and are accredited training providers.

Please email us to find out more on how you could join our programme info@artiture.co.nz or call us on 09 442 2424.
Employment Opportunities
Artiture is a growing company. We are always interested in receiving CV's from any potential employee.

You can e-mail your CV to us at cv@artiture.co.nz or call us on 09 442 2424.