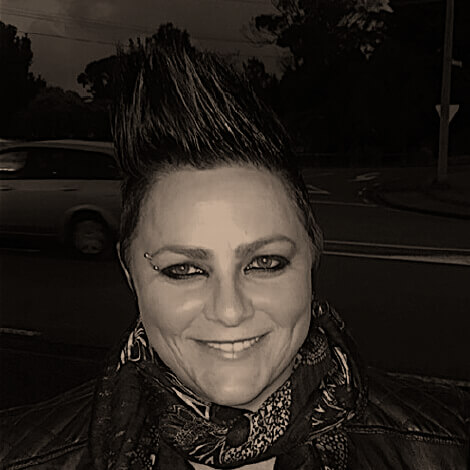 Taryn Leathem
General Manager – Operations
Taryn has more than 20 years of industry knowledge which she uses to motivate and encourage the Artiture team to success. She is passionate about joinery and loves to push the resources that Artiture works with to the limit. She enjoys the creative process of turning a vision into a reality.
Taryn is relentless in her drive to exceed customer satisfaction, quality, DIFOT, and she is fervent in her belief that Artiture's greatest asset are its people.
M 021 748 916
taryn@artiture.co.nz
George Hardy
George has 20+ years of experience in the joinery industry. He started on the factory floor and as a qualified tradesman quickly rose to management roles. He subsequently gained extensive management experience running a significant joinery factory for 15 years. As our Commercial Manager George drives the sales and pricing for the business and is the first point of contact for most of our clients.
Pauline West
I am a fully qualified chartered accountant with numerous experience in various industries. I have worked for Artiture since 2013. After having a gorgeous baby boy I am now working partly in the office and partly from home. My office hours are 9-3pm on Monday and Wednesdays and I check my emails daily.
In my spare time which is not much these days with a young boy includes walking, cycling and spending time with my family.
DDI 09 965 4351
pauline@artiture.co.nz
Ali Mousavi
Project Management & Design
Ali Leads our Project Management and Design team. He brings a broad range of knowledge and technical experience originally forged in the oil fields of Iran. Ali has a Bachelor of Business (Operations Management) from AUT as well as extensive experience in CAD design and CNC operation. He is a keen reader of history and enjoys nothing more than a glass of Pinot Noir and a classic movie.
Brandon Obeda
Armed with a Diploma in Computer Integrated Manufacture Brandon is the engine in our production design department. He takes your drawings and develops them into workshop drawings and ultimately machining files for the CNC. Brandon uses our state of the art software Microvellum which makes this process seemless. Architects .dwg drawings are uploaded directly and modified to add all the detail required to make a real piece of joinery.
---
In the workshop
At Artiture we are eight tradespeople, many of whom have been with us since the beginning. To compete at the highest level, we recruit, train, develop, and retain the best available talent in the industry.

We consider every employee to be an extended member of the family business. As a result each person in our team cares passionately about their job. Our people are dedicating to achieving the highest levels of product quality and customer satisfaction.
Artiture. Awards
Artiture has been awarded some of the highest accolades in Business over the company's history. MD Michael Law hails the awards as "representing the individual commitment and efforts of each and every employee."
Artiture. Corporate Social Responsibility
Corporate Social Responsibility is core to our value system here at Artiture Joinery Group. We are a major local employer, who are proud to have contributed to local industry.
Apprenticeships
We have developed a structured apprenticeship programme and are accredited training providers.

Please email us to find out more on how you could join our programme info@artiture.co.nz or call us on 09 442 2424.
Employment Opportunities
Artiture is a growing company. We are always interested in receiving CV's from any potential employee.

You can e-mail your CV to us at cv@artiture.co.nz or call us on 09 442 2424.